You've heard of them, now it's time you hear from them.
Latest Episode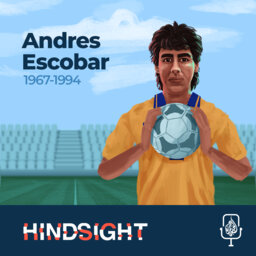 Andres Escobar: The Gentleman of Football
Andrés Escobar was considered the gentleman of football for his clean, calm play on the pitch. But his life was cut short after a mistake at the 1994 World Cup. In hindsight, it was impossible to separate the footballer, and the sport, from the other Escobar in 1990s Colombia.
WINNER OF:



About The Show
Hindsight is a dramatized history podcast by Al Jazeera. We explore the lives of history's most notable figures who have left the world with an indelible mark. Reputable or infamous, these characters might not have otherwise found a place in western podcast formats. We bring the podcast to life through intense research, speaking to experts and historians who knew the characters or studied them extensively.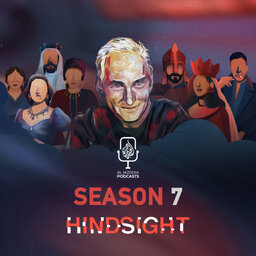 Our Host
Veteran actor Charles Dance (Gosford Park, Game of Thrones, The Crown) is the series narrator. Dance's masterful delivery will make you laugh or unexpectedly hold your breath, depending on the character.
The power of his voice brings to life the stories these characters lived and guides our audience through chapters of history with the help of impeccable sound design.
Explore our other podcasts