Our flagship podcast makes global news intimate in 20 minutes, five days per week.
Latest Episode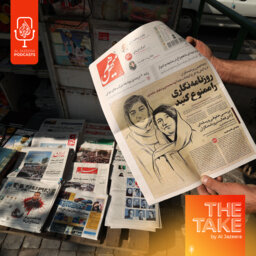 They reported on Mahsa Amini's death. Now, they're on trial.
In Iran's Kasra Hospital, the parents of 22-year-old Mahsa Amini embraced in a hallway, grieving their daughter who died after being detained by the country's morality police. Journalist Niloofar Hamedi captured the moment in a photo and tweeted it out. Within the week, she was arrested. A week later, journalist Elahe Mohammadi was also arrested after reporting from Amini's funeral. Iran erupted in protests after Amini's death, and demonstrators were met with a swift crackdown. Thousands of people were detained, including Hamedi and Mohammadi, who remain imprisoned to this day. On May 29 and 30, their trials finally began behind closed doors. What will happen to these journalists whose reporting helped spark an uprising?
WINNER OF:





About The Show
The Take is a daily interview-driven international news podcast hosted by award-winning journalist Malika Bilal. Each episode focuses on conversations with journalists and people directly impacted by the news of the day, offering our listeners the context necessary to understand what's in the headlines.
With millions of global listens, it's clear the conversations we're having on The Take are worth hearing. And critics think so too. The show has won the Online Journalism Awards, the Signal Awards, Lovie Awards, and Anthem Awards, among others.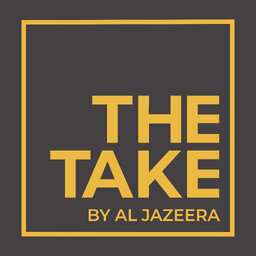 Our Host
Malika Bilal is an award-winning international news journalist. She joined The Take after eight years as co-host of Al Jazeera's Emmy-nominated show The Stream.
A Chicago native, Malika graduated from Northwestern University's Medill School of Journalism. Malika has reported from across the US and the Middle East. She has interviewed guests spanning the political and entertainment spectrum, but her favorite interviews are with those you have not heard of yet.
Malika Bilal
Host of The Take
Audio is intimate in a way other media isn't - it's what drew me to podcasts. The Take combines that intimacy with global reporting the way Al Jazeera does best. It's what keeps listeners coming back.
Explore our other podcasts