Our flagship podcast makes global news intimate in 20 minutes, five days per week.
Latest Episode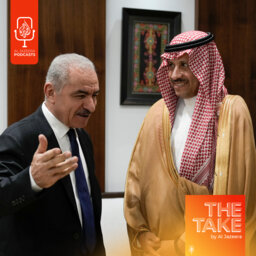 As Arab-Israeli normalisation expands, where do Palestinians fit?
Leaders from both Saudi Arabia and Israel have been working toward normalising relations. The Saudi kingdom, which supports Palestinian statehood, says it hopes normalisation would ease Palestinians' lives. But during an address at the United Nations General Assembly, Palestinian President Mahmoud Abbas said peace can only prevail in the Middle East when Palestinians have full, legitimate and national rights. Israeli Prime Minister Benjamin Netanyahu's right wing coalition has been adamant in making no concessions to the Palestinians. So where do Palestinians fit as Arab-Israeli relationships change?
WINNER OF:





About The Show
The Take is a daily interview-driven international news podcast hosted by award-winning journalist Malika Bilal. Each episode focuses on conversations with journalists and people directly impacted by the news of the day, offering our listeners the context necessary to understand what's in the headlines.
With millions of global listens, it's clear the conversations we're having on The Take are worth hearing. And critics think so too. The show has won the Online Journalism Awards, the Signal Awards, Lovie Awards, and Anthem Awards, among others.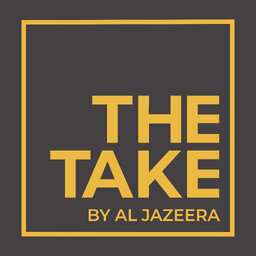 Our Host
Malika Bilal is an award-winning international news journalist. She joined The Take after eight years as co-host of Al Jazeera's Emmy-nominated show The Stream.
A Chicago native, Malika graduated from Northwestern University's Medill School of Journalism. Malika has reported from across the US and the Middle East. She has interviewed guests spanning the political and entertainment spectrum, but her favorite interviews are with those you have not heard of yet.
Malika Bilal
Host of The Take
Audio is intimate in a way other media isn't - it's what drew me to podcasts. The Take combines that intimacy with global reporting the way Al Jazeera does best. It's what keeps listeners coming back.
Explore our other podcasts